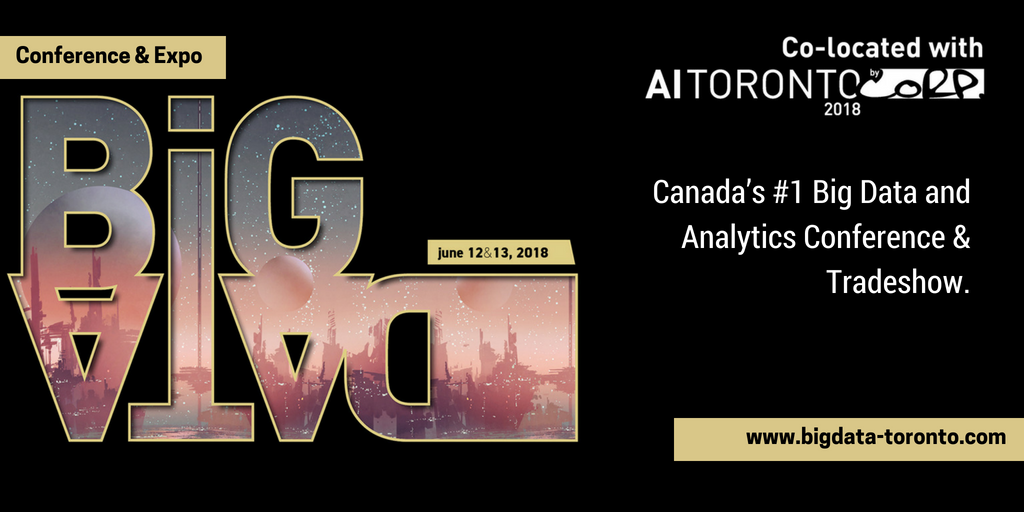 We are only a few days away from Big Data Toronto 2018 – Canada's #1 Big Data and Analytics Conference & Expo! Join us and the Canadian data industry on June 12-13 at the Metro Toronto Convention Centre in downtown Toronto for two full days of education, networking and product demos to help take your data and analytics to the next level. This year, Big Data Toronto is co-located with the AI Toronto Conference, to offer a unique learning experience and to meet all your data needs and challenges. It will be sure to provide you with the tools, skills and networking opportunities to take your company to new dimensions!
Newcomp Analytics is proud to sponsor this year's conference, as well as present a session at Big Data Toronto! Newcomp's very own Sophie Harrison will be presenting on the Future of Analytics Architecture 2.0. The session will be held on Day #2 of the conference, from 3:30pm – 4:30pm in Theatre II. Make sure to also come to visit our booth (601) to learn more about how we have been coaching clients on their analytics journey for over 20 years, as well as make sure to scan your badge for a chance to win a free analytics boot camp of your choice.
Don't worry, it's not too late to register! Register now using our promo code "Newcomp15" and receive 15% off your ticket!
We hope to see you there!