Data Virtualization and the Road to Data Governance
In March 2020, the way we live, shop, and do our jobs changed forever. The COVID pandemic caused the world to shift to digital work and business, and the need for organizations to modernize technical architecture was unexpectedly accelerated by years. Almost overnight, different types of analysis and new connections to data were required – and companies began to map out all their data beyond traditional sources to give them a clearer view of what was happening across their newly-transformed business. Throughout this historical shift, our role at Newcomp has been to design and build architectures that account for these changes in scope and scale while being responsive to the changing needs of the business.
Modern Data Management
The goal of modern data management is to enable users to access information, repeatably, and at scale. We build data fabrics, which serve as an integrated layer of reusable data across all environments, whether on the cloud or on-premises. The goal is to maximize the value of your data and future-proof your architecture against inevitable technology changes.
Clients come to Newcomp for our modern perspective on data management and guidance on analytics architecture and engineering. A common thread is that companies have multiple sources of disparate data that they need to bring together to build forecasts, detect patterns or anomalies, and display visually. This need has increased and become more complex with the shift to the cloud, leaving most with a mix of on-premises sources and cloud sources to access.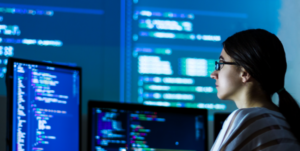 Data Virtualization Augments your Existing Governance Investments

Data virtualization is a hot topic – it's an agile data integration style that enables disparate data to be shared with users in real-time, without replicating or moving the data. You access the data where it resides through the virtual layer. Denodo does this very well as the leader in the Data Virtualization space. When we build these virtualization layers, inherently they provide a single source of data governance. Denodo's built-in data catalog offers searching and browsing of data and metadata for self-service exploration and analytics. When something is changed in Denodo (like column names), it updates automatically in the data catalog. Users gain a repository of available reporting data that is always up to date which in turn enables self-service analytics.
How does this work with an existing data governance tool like Collibra, or Alation or Informatica? Firstly, connectors send these governance tools the information that is stored in the Denodo data catalog. Secondly, Denodo can leverage what you already have in these tools. They give you a place to define policies, but not orchestrate or handle data. Denodo can put those policies, definitions, and security into action across all enterprise sources.
You can use Denodo to make sure that the right dataset is being used, to validate that the governance requirements are met, and to make the data available for everyone. Only authorized people can see data and can access the selection depending on the content. For example, if a user accesses a dataset by connecting to Denodo through Tableau or Power BI, certain rows will be masked based on the user's privileges when querying a virtual view. The Denodo data catalog enables collaboration between users to certify and comment on data sets. Denodo provides the consumption layer that captures an enterprise-wide view of the integrated metadata, it masks complexity for the users, and people will get a standardized experience no matter which data source is used.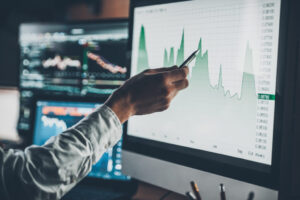 A lot of companies claim to be "data-driven", but what does true data excellence look like? The most analytically mature companies serve trusted data to their consumers and give them an ecosystem to discover it themselves, when they need it, where they need it, in the right format. When you provide system-wide data to users through a single interface, your teams will integrate and govern new sources more simply and quickly – all in a secure way.
This past year has shown us that precise data management is more necessary than ever. Using data virtualization as a proven approach provides companies with centralized data governance and management – an often-overlooked benefit. Establishing a central hub is the most reliable way to create a hub to enable data awareness and true self-service for the entire organization.
Newcomp's strategic partnership with Denodo gives our clients a flexible way to modernize their analytics architecture to support cloud, self-service BI, data science, and beyond. How can you test-drive data virtualization? Sign up for our free Architecture Modernization Assessment to understand where the power of a data virtualization layer could accelerate your data management and integration strategy.

About Newcomp Analytics
Newcomp Analytics is a world-class analytics team specialized in consulting and development at the highest level. Wherever you are in your analytics journey, we will help you raise your game in today's complex business environment. Our team of data scientists, engineers and developers deploy analytics for hundreds of clients across all industries and functions around the globe. We have a simple formula to help you win with data: define the goal, find the gaps, then match you with the right people, processes, and tools to get there – coaching you the entire way. For more information, visit www.newcomp.com or call +1 888 892 4276.

About Denodo
Denodo is the leader in data virtualization providing agile, high performance data integration and data abstraction across the broadest range of enterprise, cloud, big data and unstructured sources as real-time data services at half the cost of traditional approaches. Denodo's customers across every major industry have gained significant business agility and ROI by enabling faster and easier access to unified business information needs for agile BI, big data analytics, web and cloud integration, single-view applications, and enterprise data services. Denodo is well-funded, profitable and privately held. For more information, visit www.denodo.com or call +1 877 556 2531 / +44 (0) 20 7869 8053.
Read more posts from our blog
No matter where you are in your analytics journey, we'll guide you the rest of the way.