IBM Platinum Business Partner
Newcomp Analytics recognizes IBM as an innovator in the Business Analytics and Performance Management market. We are proud to be one of IBM's key professional services firms, having been awarded Partner of the Year and the North America Business Partner Excellence Award.

Newcomp Analytics is a Certified Microsoft Partner and proudly recommends MS-SQL Server for clients looking to complete their BI/PM vision with a scalable, cost-effective and easy to maintain data mart solution.

Newcomp Analytics is an Alteryx Premier Partner and recognizes Alteryx as a flexible data analytics tool that can be used to easily manage and manipulate data, quickly discover, and create reports that translate data analysis into easy to understand visualizations.

Adaptive Insights Partner
Newcomp Analytics is an Adaptive Insights Partner and recognizes Adaptive Insights for its Business Planning Cloud solution that is easy, powerful, fast and the first of it's kind. 

DataRobot Value Added Reseller
Newcomp Analytics has partnered with DataRobot to build a competitive advantage with AI. DataRobot offers a world-class automated machine learning platform and services and education that jumpstart your transformation to an AI-driven enterprise. 

Newcomp Analytics has partnered with Snowflake to unlock the full potential of data warehousing in the cloud, all while delivering flexibility and efficiency with a modern data architecture.

Tech Data Training Provider
As a Tech Data training partner, Newcomp Analytics is able to create and leverage customized training paths from IBM's award-winning Business Analytics training content.

BSP Software Business Partner
Newcomp Analytics has formed a partnership with Brightstar Partners as a reseller of BSP software to broaden and enhance current IBM Cognos environments.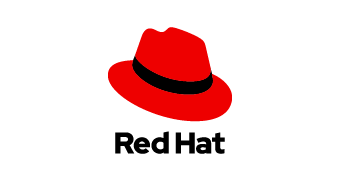 Newcomp Analytics has partnerd with Red Hat to connect organizations to open source communities, resulting in stable and effective solutions. Red Hat offers open source flexbility and efficiency to help businesses face challenges head-on.