A MODERN BLUEPRINT FOR DATA & ANALYTICS
Cloud computing has taken the world by storm – and it's not just a fleeting trend. The world needed a way to manage the explosion of data and perform computations at scale. No one understood that challenge more intimately than all of us who work in data science & engineering.
To clear the fog of buzzwords all around high tech, we've decided to give you a raw and honest look at modern analytics on the cloud – and how we got here. Our VP of Analytics and Data Science, Chris Foster, is going to share how the best companies build their modern analytics architecture, key things to consider as you shift to the cloud, skills needed to be successful, and how best to frame your cloud data migration.
We've put together a 3-part complimentary bootcamp to get you up to speed on cloud analytics.
This series will give you critical guidance for designing your cloud analytics environment. From understanding the nuances of the cloud to machine learning and data science – we've got you covered.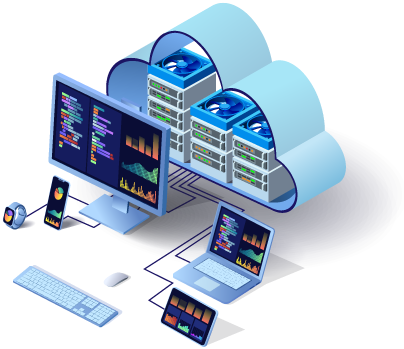 PART I: Overview of Modern Cloud Data Architecture for Analytics
» Understanding the cloud for data analytics
» Walkthrough of cloud data services architecture
» Key changes: ELT vs ETL, data lakes, separation and elasticity
» Skills mapping – getting your team and self ready for the future of data
» Migration options
» Future worldview
PART II: Data Ingestion and Management
» Modern data sources and how we access them
» Streaming and batch ingestion of data
» Data flow orchestration
» Storage methodology (exploring data lakes)
» Data governance considerations
PART III: Analytics and Data Science
» Overview of ingestion and management
» Data warehouses, marts, virtualization
» Semantic layers and modeling for BI
» Information consumption using BI & reporting
» Machine learning and data science
PART I: OVERVIEW OF MODERN CLOUD DATA ARCHITECTURE FOR ANALYTICS
Get Exclusive Access to Parts II & III