Back to all events
Alteryx For The Office of Finance: Workflow Walkthrough
Date
June 14
Time
2:00 pm - 3:00 pm
Location
EDT – Live Webinar
Learn Analytic Workflows to Monitor Finance KPIs
Management reporting helps leaders see what's driving their business. This includes key performance indicators (KPIs), which offer executives insight into the far corners of the business in order to help them make strategic decisions.
Unless they receive high-level reports updated regularly, execs can miss insights for growing the business or preventing costly mistakes. But it's not always easy to consolidate and harmonize data from different business segments and locations.
In this webinar, you'll get the chance to follow along as we build out a workflow that monitors financial performance and sets parameters to respond to changes in expected activity. You'll see how easy it is to present financial KPIs by connecting to data sources, preparing data, and applying advanced analytics automatically for faster reports. See how finance teams around the world use Alteryx to gain more meaningful insights without the restrictions and limitations imposed by spreadsheets.
Afterwards, you can download the workflow, along with the data, and try it for yourself!
Put modern finance analytics into action. Register today!
0
Prep and Blend
Access account lists, monthly transactions, and working files from departments.
0
Data Connection
Automate data cleansing and formatting, as well as adding columns to enrich the data.
0
Advanced Analytics
Export exceptions and automatically calculate Year to Date and Year over Year, then export that to power robust dashboards.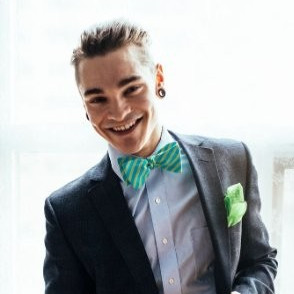 Jordan Eckersley

Lead, Data Solution Engineering
Newcomp Analytics

No matter where you are in your analytics journey, we can help your organization thrive in today's complex environment. We have a simple formula to help you win: define the goal, find the gaps, then match you with the right people, processes, and tools to get there – coaching you the entire way.

Alteryx helps financial professionals reduce the time and effort spent collecting data, cleaning data and generating various reports. Alteryx allows users to alter the focus from a spreadsheet-driven, manual process to real-time and collaborative analysis plus predictive modeling capabilities.