A one-day, hands-on workshop for business analysts that covers the full capabilities of Microsoft Power BI
The world of modern data and analytics continues to rapidly evolve and you need to stay on top of it – both for your personal career development and as an advisor within your organization. Canada's most successful corporations, governments, and organizations turn to our team for an insider's view of modern data and analytics.
In this workshop, we will guide you through the Power BI platform with a focus on data access, preparation, exploration and visualization. Arm your team with the knowledge and foundation they need to build stunning reports and gain insights from their data.
The last two hours of the workshop are dedicated to attendees building reports and dashboards out of their own data with the support of their instructor.
At the end of the day, attendees will better understand how to:
Connect to, import, and transform data from a variety of sources.

Define business rules and KPIs.

Explore data with powerful visualization tools.

Build stunning reports.

Share dashboards with their team and business partners, and publish them to the web.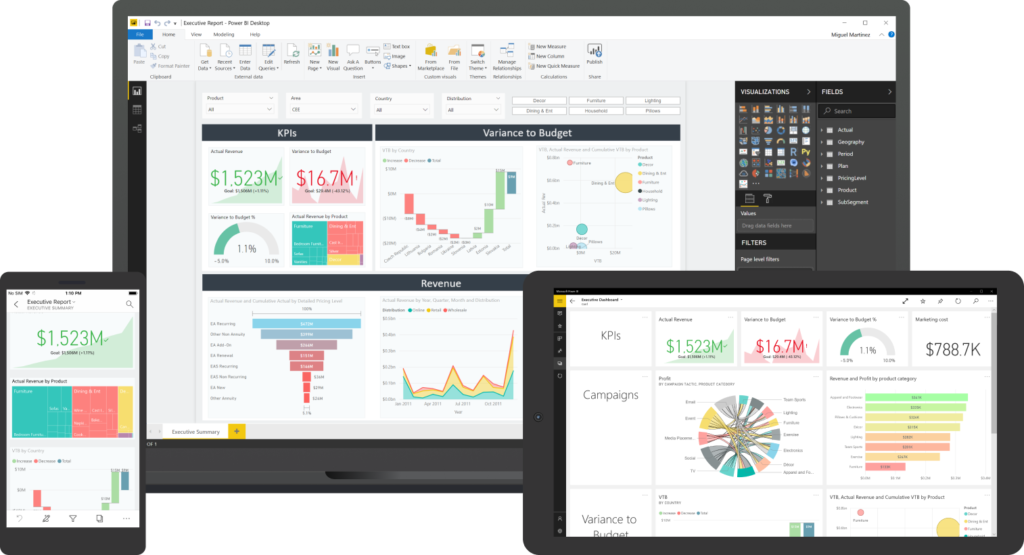 1. Overview
Introduction
Data Set
Power BI Desktop
2. Power BI Desktop – Accessing Data
Get Data
Adding additional data
3. Power BI Desktop – Data Preparation (Query Editor)
Renaming tables
Defining Data Types
Filling empty values
Splitting columns
Renaming columns
Using Column from Examples to split columns
Removing unwanted rows
Transposing data
Appending / Merging queries
Edit Queries from Data Model Load
4. Power BI Desktop – Data Modeling and Exploration
Layout
Data Exploration
Creating Custom DAX Measures and Columns for Trend Analysis
Edit Visual Interactions
Create New Hierarchies and Drilldowns
Create Conditional Formatting for Fields
5. Power BI Desktop – Data Visualization
Explore built-in Visualizations and Microsoft Marketplace visuals
Let's Schedule Your Team's Power BI Workshop
Newcomp Analytics can deliver your workshop on-site at your location, in classrooms across Canada or via an instructor-led online format.
​
This private hands-on workshop is for a maximum of 12 students. All students will receive a manual and access to the data set for the session.
Contact us for pricing details!