A one-day, hands-on workshop to help you learn to build your next business app with PowerApps and Microsoft Flow.
PowerApps is a low or no-code application builder from Microsoft that gives you a way to deliver applications to your end-users at a rapid pace. When you build a PowerApp, it works cross-platform, from your phone to web and tablet devices with one click.
Learn how to build applications quickly with this hands-on workshop that covers basics of Microsoft PowerApps and Flow with specific use cases and lab exercises.
At the end of the day, attendees will better understand how to:
Introduction to PowerApps

Create custom business applications without writing code

Learn how to build sophisticated business processes and complex data relationships within your applications

Learn how to connect your app to a variety of data sources to bring it to life

Share your apps inside your organization securely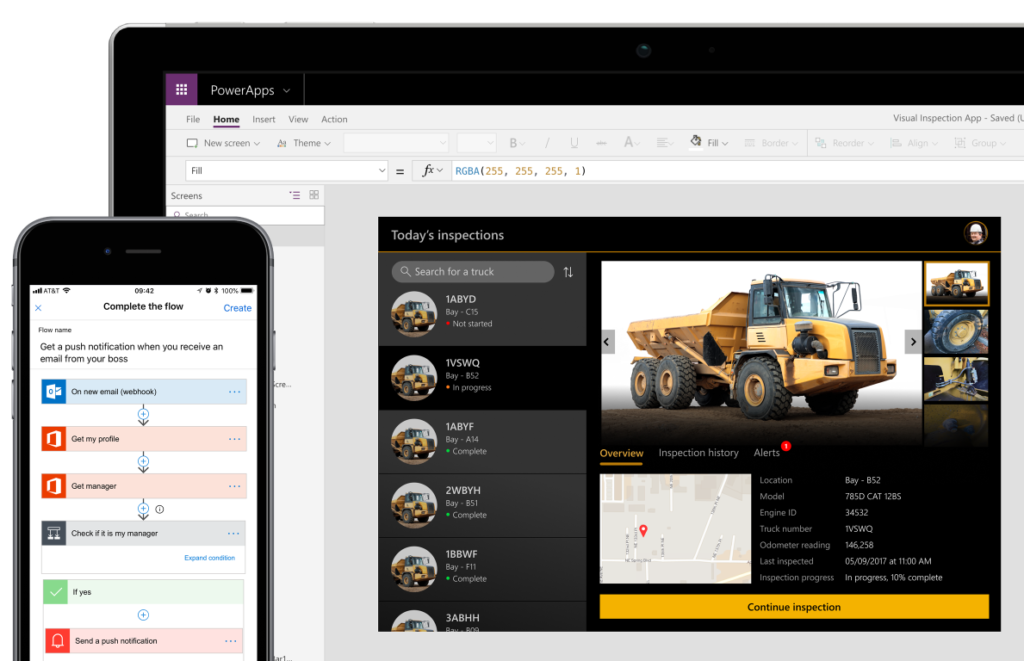 Introduction to PowerApps
PowerApps Lab
Introduction to Microsoft Flow
Microsoft Flow Lab
Introduction to Common Data Service
Common Data Service Lab
Let's Schedule Your Team's Power BI Workshop
Newcomp Analytics can deliver your workshop on-site at your location, in classrooms across Canada or via an instructor-led online format.
​
This private hands-on workshop is for a maximum of 12 students. All students will receive a manual and access to the data set for the session.
Contact us for pricing details!