A one-day, deep-dive on successfully building automation for your business processes
Possibilities are limitless, but our time is not! Microsoft Power Automate is here to help you become efficient. It enables you to digitize business processes, connect all your applications to share data real-time, and automate and optimize your business processes.
Robotic Process Automation in a Day (RPAIAD) is a beginner-level training designed for everyone to learn automation. No matter if you are a business expert or IT developer, you will learn to develop RPA-based automation in a single day using Power Automate flows. RPA consists of lab exercises that guide you through building a modern end-to-end business RPA scenario to process incoming invoices. To learn how you can successfully build automation for your business processes, please join us for a virtual RPAIAD workshop to get started on using Power Automate for your business's automation needs.
At the end of the day, you will have the skills to:
Use Power Automate capabilities such as Desktop flows and Cloud flows, along with API connectors to automate a business process

Take advantage of form processing models or mine several processes using AI Builder or Process Advisor


Create real-world automation from practical hands-on experience from Microsoft Power Automate experts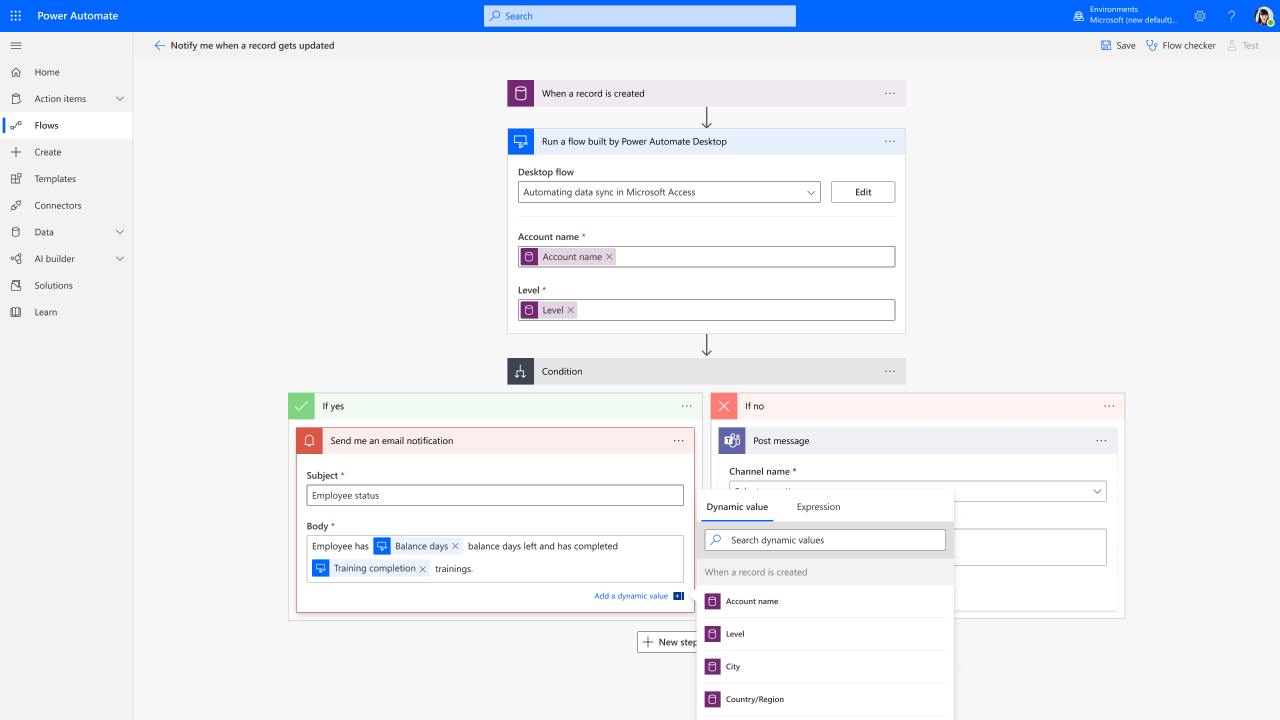 Modules
Module 1: Overview and Prerequisites
Module 2: Build your first Power Automate Desktop UI flow
Module 3: Use input and output parameters
Module 4: Trigger your Power Automate Desktop UI flow
Module 5: Integration with Outlook connector
Module 6: Use AI builder to process invoice forms
Module 7: Use Teams connector and adaptive card
Module 8: Web Automation using Power Automate Desktop
Module 9: Run Power Automate Desktop UI flow in unattended mode
Let's Schedule Your Team's Power Automate Workshop
Newcomp Analytics can deliver your workshop on-site at your location, in classrooms across Canada or via an instructor-led online format.
​
This private hands-on workshop is for a maximum of 12 students. All students will receive a manual and access to the data set for the session.
Contact us for pricing details!